Tucson Tips: The Right Foam and Fabric for Your Furniture
Fabrics That Go
Hi, fellow Tucsonans! Are you ready to give your furniture a fantastic facelift? Well, you're in the right place because today we're diving into the wonderful world of foam and fabric to help you make the perfect choice for your furniture makeover. Let's get started!
Comfort is Key
When it comes to foam, comfort should be at the top of your priority list. Consider how you'll be using the furniture — do you prefer a firm seat or something softer to sink into after a long day?
For that ultimate cozy feeling, look for high-density foam that offers excellent support and durability. Trust me, you'll thank yourself every time you settle down for a movie marathon or a relaxing evening with a good book.
Durability that Endures
Living in the desert calls for furniture that can handle the heat! Opt for foam and fabric that can withstand Tucson's scorching summers without losing its shape.
Look for foam with a high resilience rating to ensure it bounces back after use. This way, your furniture will maintain its beauty and provide comfort for years to come.
As for the fabric, Fabrics That Go offers Sunbrella fabrics which are simply perfect for any outdoor space or rooms with high traffic.
Style Meets Substance
Your choice of fabric can make a big impact on the overall look and feel of your space. Tucson is known for its vibrant colors and eclectic style, so why not embrace it? Consider fabrics in bold patterns, Southwest-inspired prints, or rich earthy tones that reflect the natural beauty of the Sonoran Desert. Don't be afraid to let your personality shine through your fabric choice!
Seek Expert Advice on Foam and Fabric
When in doubt, don't hesitate to reach out to the experts! Visit our local fabric and upholstery shop in Tucson. We have a treasure trove of knowledge and can guide you in choosing the perfect foam and fabric combination for your furniture project. Plus, we offer free and convenient online quotes to make the process even easier.
Remember, the right foam and fabric can breathe new life into your furniture and transform your space into a haven of comfort and style. So, take your time, explore your options, and let your creativity run wild!
Get in Touch: Free Quote & Consultation
---
If you have any questions about the materials and accessories you might need for your upholstery project, please contact us by filling out the following form. We can also provide a free quote on how much it would cost for our experts to complete the project from choosing the fabric to materializing your vision in a finished product.
Thank you so much for supporting a local, family-owned business. Our team at Fabrics That Go appreciates your business during this trying time.

Get Home Fabric Project Inspiration, Tips, & Fabrics That Go Updates!
---
Fabrics That Go loves to connect with fabric lovers from all over the world! Subscribe to receive bi-monthly emails that highlight new fabric collections, home project ideas, decorating tips, and more!
We take pride in being part of your journey in designing your home and turning your vision into reality. From upholstery to drapery, and everything in between, we aim to bring you Happiness By The Yard.
Let's Get Started!
Ready to redesign your home?  Fabrics That Go has over 10,000 bolts of fabric IN-STOCK to choose from. We are fully-equipped to do quality custom upholstery and custom drapery based on your needs and specifications. Outside of Arizona? Order online and get our fabric shipped directly to your door!
Fabrics That Go – Tucson, AZ
We are happy to be Tucson's #1 Local Fabric Supplier, and would love to help you with any of your custom drapery, bedding, upholstery projects. Please feel free to contact us with any questions. We would love to hear from you!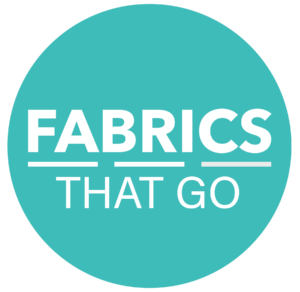 Do You Want to Learn How to Sew Custom Bedding, Drapery, and More?
If there is enough interest, Fabrics That Go is considering an adult sewing class where you can learn to sew custom bed spreads, drapery, and more.
Please provide us with your contact information if you are interested in Adult Sewing Classes at Fabrics That Go.