Tucson Homes: Popular Designs for Stylish Living in Arizona
Fabrics That Go
Looking for a new home in Tucson? Hoping to give your living spaces a refreshing new look? Tucson's a lively city in Arizona, known for sunny days, beautiful views, and a mix of cultures.
Fabrics That Go is here to help you choose the perfect home design that you've always wanted. Whether you're a local or new to Tucson, we're ready to explore the top three home styles in this city, each with its special charm for modern living.
Southwestern Desert Elegance
Imagine Tucson homes with a cool and natural style — sleek lines, earthy colors, and natural vibes making comfy and inviting spaces. People love the mix of modern comfort and the beautiful desert. Fabrics That Go is the secret sauce, adding custom-made furniture, stylish lamps, and special bedding to make these Tucson homes extra special.
Fabrics That Go is a local gem for Southwestern-style fabrics, furniture, and curtains. We suggest using fabrics that can handle the sun, especially when the sunnier seasons roll in. Sunbrella and earth-colored fabrics that match the cool vibe of any space would be perfect. Turn your backyard into a sunny and cool paradise with the help of Fabrics That Go.
Colonial Revival
Step into the charm of Spanish-style homes — with red clay tile roofs, stucco walls, and beautiful iron details telling stories of timeless beauty. Fabrics That Go adds something special, offering many choices, including lovely Guatemalan fabrics that designers can't resist. Think lush velvet, supple leather, and rich suede — the perfect match for a unique couch and ottoman combination.
With Fabrics That Go, homeowners transform their spaces into inviting havens, celebrating the timeless charm of Spanish Colonial Revival homes
Custom and Contemporary
Fabrics That Go has top-quality furniture materials and over 20,000 bolts of fabric to choose from. We're all about custom solutions, making your space unique and comfy. Step into the world of Tucson homes with Fabrics That Go. Reach out for fabric and design help, get a free quote, and let's make your dream design a reality. Experience the awesomeness of Tucson homes with Fabrics That Go as your trusted guide.
Discover Tucson Homes: Your Path to Comfortable Living
Fabrics That Go has you covered with top-notch upholstery and drapery materials and services. We're all about custom solutions to create a unique space. Step into the world of Tucson homes with Fabrics That Go — we curate, customize, and elevate your design game. Reach out for fabric and design solutions, and get a free quote today!
Get in Touch: Free Quote & Consultation
---
If you have any questions about the materials and accessories you might need for your upholstery project, please contact us by filling out the following form. We can also provide a free quote on how much it would cost for our experts to complete the project from choosing the fabric to materializing your vision in a finished product.
Thank you so much for supporting a local, family-owned business. Our team at Fabrics That Go appreciates your business during this trying time.

Get Home Fabric Project Inspiration, Tips, & Fabrics That Go Updates!
---
Fabrics That Go loves to connect with fabric lovers from all over the world! Subscribe to receive bi-monthly emails that highlight new fabric collections, home project ideas, decorating tips, and more!
We take pride in being part of your journey in designing your home and turning your vision into reality. From upholstery to drapery, and everything in between, we aim to bring you Happiness By The Yard.
Let's Get Started!
Ready to redesign your home?  Fabrics That Go has over 10,000 bolts of fabric IN-STOCK to choose from. We are fully-equipped to do quality custom upholstery and custom drapery based on your needs and specifications. Outside of Arizona? Order online and get our fabric shipped directly to your door!
Fabrics That Go – Tucson, AZ
We are happy to be Tucson's #1 Local Fabric Supplier, and would love to help you with any of your custom drapery, bedding, upholstery projects. Please feel free to contact us with any questions. We would love to hear from you!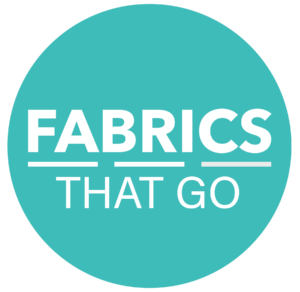 Do You Want to Learn How to Sew Custom Bedding, Drapery, and More?
If there is enough interest, Fabrics That Go is considering an adult sewing class where you can learn to sew custom bed spreads, drapery, and more.
Please provide us with your contact information if you are interested in Adult Sewing Classes at Fabrics That Go.