Complete Home Makeover Using Fabrics: Upholstery, Drapery, & More
Fabrics That Go
Ambience and Comfort with Fabrics
If you feel like your space has been looking a bit drab for a while now, getting a few pieces of furniture reupholstered or putting up a lovely curtain can do so much for your space.
Been planning to do a complete home makeover? Here's a guide from Fabrics That Go to help you bring life back to your living area with the use of upholstery, draperies, and stunning fabrics.
Sprucing Up Outdoor Areas
Your outdoor entertainment areas are also a part of your home, and even the seating options you have can make all the difference. Since outdoor furniture is more prone to wear and tear because of the exposure they get from the Arizona sun, you might as well have them reupholstered with matching fabrics to match those inside your home.
While you're redecorating your home's interior, it's also the perfect time to reupholster your outdoor furniture, chair cushions, or even have new cushions made completely with the perfect fabric to match your style.
If you're considering a complete makeover, consider projects like reupholstering chair cushions, getting eye-catching outdoor drapery, or even putting up a hammock. 
Get more ideas and read about Outdoor Fabric Project Ideas: Protecting Your Grill and Furniture from the Arizona Sun.
Personality Through Drapery
Much of a room's cohesion depends on the curtains and drapes it has, and there's so much you can do with the right type of drapery. From highlighting an aesthetic to using bold designs, you can mix and match curtains with your furniture covers or upholstery to piece together a whole room.
All Your Makeover Needs and More at Fabrics That Go
Fabrics That Go has been in business for over 30 years, garnering a collection of over 15,000 bolts of fabric in-stock, so there's always something for everyone. We provide a wide range of customized services such as draperies, furniture upholstery, beddings, lamp shades, slipcovers, grill covers, and more.
We have experts that will tell you just how much fabric you need for a project, and they're also available for design consultation. Get in touch with us and get a free quote to get started on that home makeover!
Get in Touch: Free Quote & Consultation
---
If you have any questions about the materials and accessories you might need for your upholstery project, please contact us by filling out the following form.
Thank you so much for supporting a local, family-owned business. Our team at Fabrics That Go appreciates your business during this trying time.

Get Home Fabric Project Inspiration, Tips, & Fabrics That Go Updates!
---
Fabrics That Go loves to connect with fabric lovers from all over the world! Subscribe to receive bi-monthly emails that highlight new fabric collections, home project ideas, decorating tips, and more!
We take pride in being part of your journey in designing your home and turning your vision into reality. From upholstery to drapery, and everything in between, we aim to bring you Happiness By The Yard.
Let's Get Started!
Ready to redesign your home?  Fabrics That Go has over 10,000 bolts of fabric IN-STOCK to choose from. We are fully-equipped to do quality custom upholstery and custom drapery based on your needs and specifications. Outside of Arizona? Order online and get our fabric shipped directly to your door!
Fabrics That Go – Tucson, AZ
We are happy to be Tucson's #1 Local Fabric Supplier, and would love to help you with any of your custom drapery, bedding, upholstery projects. Please feel free to contact us with any questions. We would love to hear from you!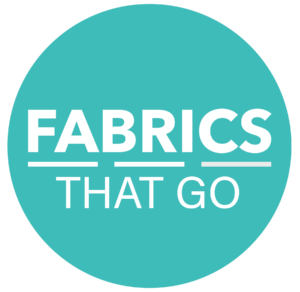 Do You Want to Learn How to Sew Custom Bedding, Drapery, and More?
If there is enough interest, Fabrics That Go is considering an adult sewing class where you can learn to sew custom bed spreads, drapery, and more.
Please provide us with your contact information if you are interested in Adult Sewing Classes at Fabrics That Go.