Spooktacular Holiday Home Decor Fabric Project Ideas
Fabrics That Go
Tucson Holiday Home Decor Done Right
Halloween and Dia De Los Muertos are almost here, and what better way to get in the festive spirit than by adorning your AZ home with some holiday decor? If you're on the hunt for some inspiration, look no further than Fabrics That Go. With our extensive selection of holiday oil fabrics, you're sure to find the perfect materials to create some spooktacular projects.
Fabrics that Go has everything you need to create the ultimate themed home. From custom slipcover or upholstery services or for your furniture to fabrics for throw pillows and tablecloths, we have you covered. Our fabrics come in a variety of colors and patterns, which makes it easy to mix and match to create your own unique look.
Now let's dive into some holiday home decor ideas to get your creative juices flowing:
Ghostly Tablecloth
Create a festive or spooky table setting by using our oilcloth designs. This water-resistant fabric is perfect for the fall holidays when candies and drinks are surely the main feature for the season. Don't forget to add some spiderweb lace around the edges for an extra eerie touch.
Spooky Pillows
Cozy up with some creepy cushions this Halloween. Whether you use orange fabric to cut into pumpkin shapes and stuffed with foam or make a spider web pillow, there's nothing that Fabrics That Go can't see you through. These pillows will surely add the perfect pop for any room in the house and make for a great talking piece at parties.
Guatemalan Inspired Furniture
Arizona is known for its Southwestern traditions and deep cultural roots. So why not spice things up and reupholster an old chair with Guatemalan fabrics. Their captivating and colorful design features a style that attracts anybody who passes by them. Incorporated into each fabric's design is their authentic culture, elevating your holiday home decor to something unforgettable.
Ready to Embark on Your Holiday Home Decor Journey?
At Fabrics That Go, our goal is to inspire your creativity and provide you with the best materials and services to bring your holiday home decor ideas to life.
We offer a wide selection of fabrics (over 20,000 bolts to choose from!), upholstery services, and expertise to help you achieve the perfect holiday look for your home. Get a free quote to kickstart your project.
Visit our store to explore our extensive fabric supply and custom furniture upholstery options. Don't settle for ordinary decorations. Make your home the haunt of the season with Fabrics That Go's high-quality fabrics and upholstery services. Get started today and let's craft holiday home decor together that's both eerie and elegant!
Get in Touch: Free Quote & Consultation
---
If you have any questions about the materials and accessories you might need for your upholstery project, please contact us by filling out the following form. We can also provide a free quote on how much it would cost for our experts to complete the project from choosing the fabric to materializing your vision in a finished product.
Thank you so much for supporting a local, family-owned business. Our team at Fabrics That Go appreciates your business during this trying time.

Get Home Fabric Project Inspiration, Tips, & Fabrics That Go Updates!
---
Fabrics That Go loves to connect with fabric lovers from all over the world! Subscribe to receive bi-monthly emails that highlight new fabric collections, home project ideas, decorating tips, and more!
We take pride in being part of your journey in designing your home and turning your vision into reality. From upholstery to drapery, and everything in between, we aim to bring you Happiness By The Yard.
Let's Get Started!
Ready to redesign your home?  Fabrics That Go has over 10,000 bolts of fabric IN-STOCK to choose from. We are fully-equipped to do quality custom upholstery and custom drapery based on your needs and specifications. Outside of Arizona? Order online and get our fabric shipped directly to your door!
Fabrics That Go – Tucson, AZ
We are happy to be Tucson's #1 Local Fabric Supplier, and would love to help you with any of your custom drapery, bedding, upholstery projects. Please feel free to contact us with any questions. We would love to hear from you!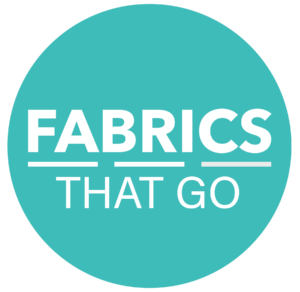 Do You Want to Learn How to Sew Custom Bedding, Drapery, and More?
If there is enough interest, Fabrics That Go is considering an adult sewing class where you can learn to sew custom bed spreads, drapery, and more.
Please provide us with your contact information if you are interested in Adult Sewing Classes at Fabrics That Go.