Using Guatemalan Fabrics in Upholstery, Drapery & More
Fabrics That Go
Guatemalan Fabrics as a Multipurpose Textile
Indigenous communities in Guatemala weave and wear different traditional clothing representing each of their unique cultural identities. From ceremonial pieces to everyday wear, the design is distinct for its vivid colors, woven traditional symbols, and community-specific designs.
Although traditionally used for garments, Guatemalan fabrics gained versatility over the years, being used in furniture, accessories, decoration, and more. Here are some of ways to incorporate this fantastic tapestry into your home:
Upholstery
Make a statement in your home with unique Guatemalan fabrics for your furniture pieces. Crafted from 100% indigenous cotton, these beautiful textiles feature vibrant dyes and premium-quality stitching that is both soft and durable.
Bring an extra bit of style to your next dinner party. Consider using beautiful Guatemalan fabrics to craft your dining chairs for a pop of color. For more coordination, match the set with a table runner.
Table Runners
The backstrap woven lengths of Guatemalan fabrics are ideal for table runners. The muted shades of pink, green, and blue tones work really well with any wooden surfaces.
On the other hand, bolder colors like bright red and yellow work really well when used in conjunction with a contemporary white gloss dining table or over the top of a crisp white linen table cloth. Simple white crockery will allow these colors to really stand out.
Drapery
Guatemalan Weaves are as valuable for windows as well as wardrobes. Choose window treatments that best match your space. Consider texture, coverage, and durability. This fabric is a versatile option that can fit into any decorating scheme.
Plus, their crisp clean look makes them perfect for formal dining rooms. Its tight weave is ideal for blocking light from the outside. For extra coverage, you can also have it lined with another fabric that's on the same color scheme.
Pillows
Cushions are a simple and effective way of introducing color, patterns, and textures into a room. Try scattering a range of different sized and shaped cushions using a mix of contemporary fabrics and Guatemalan designs to brighten up an old looking sofa.
From furniture upholstery to draperies, you can incorporate Fabrics That Go's Guatemalan fabrics into your home in a variety of ways.
Expert Services for Custom Projects
Got an upholstery or drapery project in mind? Send your project details and photos for a FREE Quote or stop by our shop in Tucson.
Our experts will provide you with the cost of materials, and also labor costs for our team to complete your project. Plus, get the advice of our amazing team of experienced upholsterers and designers.
Get in Touch: Free Quote & Consultation
---
If you have any questions about the materials and accessories you might need for your upholstery project, please contact us by filling out the following form. We can also provide a free quote on how much it would cost for our experts to complete the project from choosing the fabric to materializing your vision in a finished product.
Thank you so much for supporting a local, family-owned business. Our team at Fabrics That Go appreciates your business during this trying time.

Get Home Fabric Project Inspiration, Tips, & Fabrics That Go Updates!
---
Fabrics That Go loves to connect with fabric lovers from all over the world! Subscribe to receive bi-monthly emails that highlight new fabric collections, home project ideas, decorating tips, and more!
We take pride in being part of your journey in designing your home and turning your vision into reality. From upholstery to drapery, and everything in between, we aim to bring you Happiness By The Yard.
Let's Get Started!
Ready to redesign your home?  Fabrics That Go has over 10,000 bolts of fabric IN-STOCK to choose from. We are fully-equipped to do quality custom upholstery and custom drapery based on your needs and specifications. Outside of Arizona? Order online and get our fabric shipped directly to your door!
Fabrics That Go – Tucson, AZ
We are happy to be Tucson's #1 Local Fabric Supplier, and would love to help you with any of your custom drapery, bedding, upholstery projects. Please feel free to contact us with any questions. We would love to hear from you!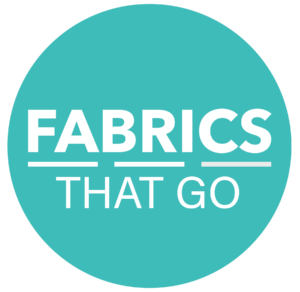 Do You Want to Learn How to Sew Custom Bedding, Drapery, and More?
If there is enough interest, Fabrics That Go is considering an adult sewing class where you can learn to sew custom bed spreads, drapery, and more.
Please provide us with your contact information if you are interested in Adult Sewing Classes at Fabrics That Go.