Updating Tucson Businesses Through a Trusted Upholstery & Drapery Service Company
Fabrics That Go
Arizona's business landscape is largely defined by small businesses. Data shows 99.4% of all businesses in Arizona were local, small businesses in 2016, and the number is likely similar today.
Source: US Small Business Administration
With travel and entertainment recovering back to pre-pandemic numbers, Tucson businesses have to make the best impression to attract and retain customers. Improving the your customers' environment is a good start.
How Furniture Sets The Tone of Customer Experience
In a lot of brick and mortar businesses, customer experience is an important factor in getting repeat business as well as attracting new customers. With that in mind, service-oriented enterprises would do well to present itself in the best possible light, and that includes their furniture. Comfortable seating and ambience are part and parcel of the experience.
And while it's an easily overlooked aspect of managing customer experience, furniture and interior design are things that can greatly color customer evaluations of your business.
Hotels & Resorts
Just last year, Tucson saw its busiest since the pandemic began. With more people getting vaccinated and lockdowns ending, more and more people have this pent up desire to travel and Tucson is a prime destination for them.
Source: KOLD News 13
This uptick of activity is going to mean that there's more wear and tear on Tucson hotels' drapery and upholstery. Having rooms out of commission at a time of increased occupancy could mean lost earnings when business picks up as normalcy returns.
Hotels, in particular, need to have ready and presentable in every room and lobby drapery, headboards, furniture, and fabrics. Having access to a trusted upholstery and drapery service company is going to make the difference in maintaining a pristine appearance.
And while it's an easily overlooked aspect of managing customer experience, furniture and interior design are things that can greatly color customer evaluations of your business.
Restaurants & Bars
Tucson has the unique and remarkable distinction of being named a "City of Gastronomy" by UNESCO. That kind of recognition only goes to show that Tucson restaurants and bars will have a lot of attention and competition up for grabs when post-pandemic activity returns.
While there's time, restaurants and bars can gradually upgrade the look of their interiors by repairing their booths, chairs, couches, and drapery. Getting professional upholstery service and advice is imperative for making sure a place looks put together.
Fitness Centers & Gyms
In the same way that other service oriented businesses took a hit during the pandemic, the bounce back afterwards could mean some intense competition with other gyms and fitness centers.
Gym benches, among others, are still vulnerable to wear and tear, luckily they're easily repairable by upholstery professionals.
Tucson Drapery & Upholstery Commercial Potential
Businesses in general that have a client facing aspect to them or any establishment that entertains customers and guests need to have their commercial spaces optimized by getting furniture and drapery that are customized by size, weight, and still provide the proper fit and function. 
Sometimes, the painfully obvious thing is that worn and outdated furniture and fabrics can ruin perception and turn an otherwise 5 star experience into 3 or 4. Getting a win is more important than ever for your business in setting yourself up for a strong recovery as restrictions ease up.
Fabrics That Go is Tucson's Trusted Drapery & Upholstery Service.
Fabrics That Go is the go-to store for Tucson's drapery and upholstery fabrics and supplies. As well as where expert help and advice can be had to take your commercial projects to the next level.
See more of our work and how it might help your business catch your customer's eye.
Renew and Reinvigorate your business by repairing your furniture and reinventing your look.
Get in Touch: Free Quote & Consultation
---
If you have any questions about the materials and accessories you might need for your upholstery project, please contact us by filling out the following form.
Thank you so much for supporting a local, family-owned business. Our team at Fabrics That Go appreciates your business during this trying time.

Get Home Fabric Project Inspiration, Tips, & Fabrics That Go Updates!
---
Fabrics That Go loves to connect with fabric lovers from all over the world! Subscribe to receive bi-monthly emails that highlight new fabric collections, home project ideas, decorating tips, and more!
We take pride in being part of your journey in designing your home and turning your vision into reality. From upholstery to drapery, and everything in between, we aim to bring you Happiness By The Yard.
Let's Get Started!
Ready to redesign your home?  Fabrics That Go has over 10,000 bolts of fabric IN-STOCK to choose from. We are fully-equipped to do quality custom upholstery and custom drapery based on your needs and specifications. Outside of Arizona? Order online and get our fabric shipped directly to your door!
Fabrics That Go – Tucson, AZ
We are happy to be Tucson's #1 Local Fabric Supplier, and would love to help you with any of your custom drapery, bedding, upholstery projects. Please feel free to contact us with any questions. We would love to hear from you!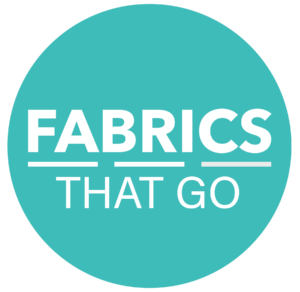 Do You Want to Learn How to Sew Custom Bedding, Drapery, and More?
If there is enough interest, Fabrics That Go is considering an adult sewing class where you can learn to sew custom bed spreads, drapery, and more.
Please provide us with your contact information if you are interested in Adult Sewing Classes at Fabrics That Go.