Spring Cleaning Tips: Revive Outdated Furniture & Drapery
Fabrics That Go
Personalize Your Home Decor with These Spring Cleaning Tips to Welcome the Season
As exciting as it is, the thought of cleaning and redecorating after the winter season can be a bit overwhelming. That's why we've listed down two effective yet easy to accomplish spring cleaning tips to make your home feel brand new.
1. Revive Old Furniture
A quick and easy way to switch things up is by reupholstering your furniture. Whether it's an old bed, worn out chairs, or a tired looking couch, this is the perfect way to transition into spring.
Plus, it's a great way to repurpose old pieces that you might have stumbled upon after cutting through the clutter.
Pick Your Fabric
Choose fabrics that represent spring — think fresh, airy, greeneries and florals. Everything from classic and plaid stripes to soothing pastels and botanical prints are all fair game this season.
Also consider upholstery fabrics that would go well with spring details. Designs that pair with plants, figurines, wicker baskets, and accent pillows and table runners from your local fabric store.
Establish a Budget
Once you've finally chosen your upholstery fabric, you need to decide the rest of the materials and resources for the project.
Although DIY can be fun, sometimes it's better to leave it to the experts. That way, you're not left with unfinished projects once momentum wears off.
Contact a local fabric store that's an expert in all things upholstery like Fabrics That Go. Simply share the details of your ideas, upload any photos, and we'll give you a FREE Quote to bring your vision to life.
2. Lighten Up Your Window Treatments
If your curtains are dark-toned or thick, change them to lighter linens or sheer drapes for an airy feel.
For color choice, one of the best spring cleaning tips is to layer different fabrics. Combine shades of white, cream, and beige with vibrant printed textiles. The result is a space that's full of depth and texture without sacrificing the calm and soothing vibe that neutrals provide.
Now to bring your window treatment vision to reality, our team of experts at Fabrics That Go offers custom drapery services. We'll even help you determine how much fabric you'll need and provide a FREE quote.
Visit Our Local Fabric Store
Whether you're doing a few tweaks or an interior overhaul, we hope that these spring cleaning tips motivate you to spruce up your home.
For all your fabric needs, stop by our local store in Tucson, Arizona. Fabrics That Go has over 20,000 in-store fabrics to choose from for your home projects. We also offer accessories necessary to execute your next idea.
Get in Touch: Free Quote & Consultation
---
If you have any questions about the materials and accessories you might need for your upholstery project, please contact us by filling out the following form. We can also provide a free quote on how much it would cost for our experts to complete the project from choosing the fabric to materializing your vision in a finished product.
Thank you so much for supporting a local, family-owned business. Our team at Fabrics That Go appreciates your business during this trying time.

Get Home Fabric Project Inspiration, Tips, & Fabrics That Go Updates!
---
Fabrics That Go loves to connect with fabric lovers from all over the world! Subscribe to receive bi-monthly emails that highlight new fabric collections, home project ideas, decorating tips, and more!
We take pride in being part of your journey in designing your home and turning your vision into reality. From upholstery to drapery, and everything in between, we aim to bring you Happiness By The Yard.
Let's Get Started!
Ready to redesign your home?  Fabrics That Go has over 10,000 bolts of fabric IN-STOCK to choose from. We are fully-equipped to do quality custom upholstery and custom drapery based on your needs and specifications. Outside of Arizona? Order online and get our fabric shipped directly to your door!
Fabrics That Go – Tucson, AZ
We are happy to be Tucson's #1 Local Fabric Supplier, and would love to help you with any of your custom drapery, bedding, upholstery projects. Please feel free to contact us with any questions. We would love to hear from you!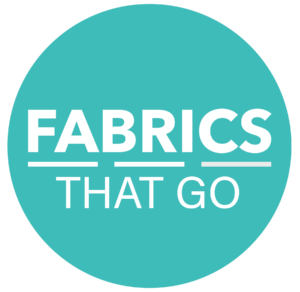 Do You Want to Learn How to Sew Custom Bedding, Drapery, and More?
If there is enough interest, Fabrics That Go is considering an adult sewing class where you can learn to sew custom bed spreads, drapery, and more.
Please provide us with your contact information if you are interested in Adult Sewing Classes at Fabrics That Go.